Everything You Think You Know, May Have Been Wrong!!
By Angus Vickery, Lead Technology Strategist & Architect, CSIRO, Australia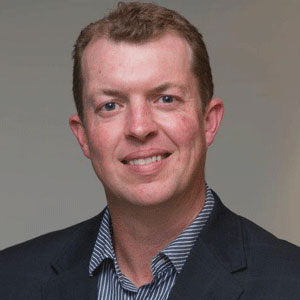 Angus Vickery, Lead Technology Strategist & Architect, CSIRO, Australia
The vertical explosion of the digital economy and rapid growth of new industries is repeatedly leaving CIO's and CXO's with expensive, obsolete and inadequate answers to problems they have no clear understanding of how to solve. In many cases their trusted advisors of previous decades have also failed to adapt leaving an equation of risk, hazard and outrage.
"Socialisation" or "gamification" of IT solutions has organically morphed from the consumer climate driven by the culture of "everything now" at my fingertips, and is now placing massive demand upon corporate and enterprise capabilities to replicate.
Why then, with technology advancing so rapidly, are strategy and technology leads finding the path to success a difficult and often painful journey? More specifically why is there so much uncertainty in architecting the most appropriate data and information strategy which will enable my business through the acceleration of information size, speed, volume, accuracy, protection, agility, security risk, and future demands that haven't yet been conceived? Secondly, have I chosen certain technologies or vendors that will it set me up for insurmountable limitations and lock-ins in the future?
There's a big difference between a pilot and an aviator. One is a technician; the other is an artist in love with flight.
The current global digital environment poses greater threat than ever before in history.
Many of our collaborative partners, peers and associates have experienced major disruptive events in the forms of cyber espionage, exfiltration of information, exposure of sensitive or private information and loss of credibility. Often, the fundamentals were overlooked or because unwarranted trust was placed in inadequate "Band-Aid" solutions or processes.

So to address the conundrum that is faced in delivering technology platforms that are sustainable in this context is to "assure by design" as well as allowing data and information sets to truly achieve maximum value, I believe it critical for CIO's and CXO's to draw on their origins as IT professionals and innovate.

There is a story I often draw upon when making architectural decisions, particularly when making investments in technology solutions that will not only serve me now but allow me to scale for an unprecedented performance, assurance and capacity in the future. In 2010 a Qantas passenger jet experienced what could have been a catastrophic engine explosion over Singapore shortly after take-off. The captain was in charge of the most sophisticated passenger aircraft in history and lost the majority of the three-point redundant technology designed to enable him to guide the craft and his ~500 passengers to safety. One quote that sticks with me from his recount of the event and how he solved a cavalcade of problems was as follows:

What saved the lives of all the crew and passengers on that aircraft was the ability of the leader to not be a technician, but aviate. Similarly, there is the continual distraction of CIO's and CXO's to be blinded or mentally anaesthetised by the latest, shiny, automatic solution to big data and cyber assurance challenges that they face. We need to remember why we love our profession!

It is important to maintain focus on the characteristics which our profession was built upon, in that every data object we manage has an identity, obeys physics, has relationships, grows and changes based upon how it is spoken too, forms teams to create different identities, tells different stories in different environments, doesn't necessarily cope well with travel, and has a value that needs to be understood and nurtured according to its value and use.

An aviator will apply the same fundamental principles whether flying a single engine propeller aircraft or an A380, as the fundamentals beyond all the gadgets are the same.

As ICT innovators, heading to the era of Exascale and massively autonomous services, there is an imperative that we design from the ground-up on proven principles over flavours of proprietary technology and architect for longevity of information assets that can be assured but also perform. The proven principles of our profession will adapt to business and societal change, proprietary flavours will come and go!