Virtualization and the new dawn of Data security
By Ajay Sunder, VP of Digital Transformation, Frost & Sullivan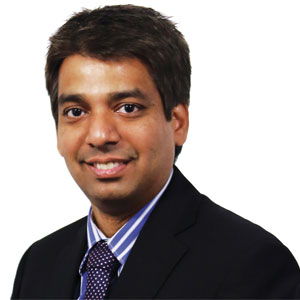 Ajay Sunder, VP of Digital Transformation, Frost & Sullivan
Transforming business environment
Unlike the traditional world of business which was comparatively characterized as by stability and incremental growth, the emerging world of digital business for CIOs operates in an extremely Volatile, Complex environment challenged with high levels of Uncertainty. A number of external forces are pushing enterprises to realign and change rapidly –either to monetize on the emerging opportunities or derisk from the business disruptions.
• Customers and consumers' have expectations that are higher than it has been before. They expect personalized services, a more instantaneous response to their requirements augmented with a seamless brand experience. This is in turn driving a need for shorter Product lifecycles, faster time-to-market, integrated marketing channel approach, focus on customized services backed by quicker turnaround.
• Competition is no more local or regional but global. Besides the ease of operations in new markets/ geographies, access through e-commerce channels and ability to market through social media has intensified the competitive landscape for most businesses.
• The emergence of technology-enabled Business models are disrupting traditional business ecosystems and altering ecosystems at a pace like never before. Organizations now need to be able to keep a continuous watch on potential disruptions, megatrends and be agile enough to realign or respond to change quickly.
Enterprises thus need to move at a faster pace today and adapt in order to survive and succeed. B2B and B2C companies need to create a culture, adopt systems and implement processes that enable them working towards creating a Digital blueprint across business functions that can facilitate Speed, Efficiency, Agility and Innovation.
Paradigm shift in the role of IT
A sense of urgency is being felt as CEOs face the consequences of digital transformation. From an IT perspective, it is creating an era of unprecedented changes. The IT function is now partnering with the business to enable achievement of business objectives, provide technology framework to ensure compliance, and governance, as well as maximize the opportunities from digital technologies.
The role is thus evolving from being operational to more strategic with an expected ability to offer guidance across business units to help them define, develop and deploy innovative digital business applications.
To provide the competitive advantage, IT organizations will thus need to be early adopters of new technologies and invest in infrastructure that enables implementation, governance, and support for these advanced technologies.
While enterprises will need to make continual investments in security, moving the data into the cloud, enterprises will lose some capabilities to govern its own data set
The core of the new Hybrid IT
While the benefits offered by public cloud architectures are attractive for most organizations and there are companies willing to host their workloads in third-party data centers, there are also companies that intend to retain full ownership and control of the IT infrastructure.
Thus, to create an IT environment that offers the optimal infrastructure environment, optimizes IT investments, and accommodates a variety of workloads, enterprises are deploying a hybrid type of IT infrastructure and services architecture.
Hybrid IT is expected to be the optimal IT deployment model and is the answer to building the right mix of private cloud, public cloud, managed cloud and traditional IT infrastructure, which is unique to the organization. Hence, a large number of enterprises are expected to integrate different infrastructures, from multiple providers, under a single, common management platform.
Given the fact, that Hybrid IT environment is based on unique needs of the organization, the best – fit architecture could vary extensively across organizations. The mix of on-premise, off premise, managed, and outsourced workloads are contextual, making the Hybrid IT architecture and its definition being contextual.
There are three key elements for a Hybrid IT landscape:
• Improves the alignment between IT services and business objectives
• It is a mix of physical and virtual infrastructure services enabled by a software-defined layer over the traditional infrastructure ( Network, Data center, WAN)
• Can be hosted in both on- and off-premise environments
Security: The elephant in the room
Data is critical to enterprises; monitoring the access permissions and protecting it is will continue to be of prime importance. While enterprises will need to make continual investments in security, moving the data into the cloud, enterprises will lose some capabilities to govern its own data set. Managing security thus demands an all-inclusive approach of technology, people, and policy. Enterprises cannot train personnel to optimize the use of all security capabilities at their disposal, or manage the security policies from a holistic perspective. Given this fact that there is a need to remodel the security landscape and there will be perpetual scope to improve security efficacy through design, enterprises are increasingly relying on the service providers to guarantee the safety of their data.
The Last Word
• Hybrid IT leverages both on-premise and cloud environments to give enterprises optimum benefits. The advantages are clear and the best solution for managing workloads that have specific security or compliance requirements with workloads that have large variances in demand
• One size - fit IT strategy will not work. Digital Transformation is a journey and enterprises will be at varying stages of the maturity curve. The uniqueness of business needs, will demand varying IT architectures and thereby a solution led approach by service providers and technology partners
• Access to underlying infrastructure at the lowest possible cost will still be important to enterprises, but will be important to have a software-defined layer to enable enterprise CIOs to have visibility of the various elements (on-premise as well as Cloud)