"The Whats" and "The Hows" of Seamless Business Transformation
By Oliver Skagerlind, CIO-Asia Pacific, Cushman & Wakefield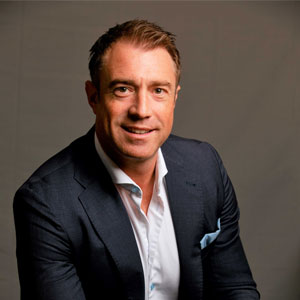 Oliver Skagerlind, CIO-Asia Pacific, Cushman & Wakefield
The rapid adoption of technologies has brought about new changes in the business world. To remain aligned with these constant changes, organizations need to clear the decks and adapt to the drastic developments in the market.
Your Role as the Enabler of Transformation
I served as the CIO of National Health Services (NHS) in the UK for two and a half years. In 2017-18, we undertook several transformation initiatives to professionalize the organization further. One among them was adopting a data analytics platform that allowed us to gain insights and improve our performance as an organization. This led to increased revenue, where we witnessed a significant leap in rent receipts. Also, as a result of various change programs and progressive execution of our strategy operationally and financially, we were able to witness tremendous success. We successfully made over 300 million pounds worth of disposable sales. This enabled us to regain land which later was repurposed for building hospitals. As a result, operating costs lowered to a considerable amount. Also, the program brought a metamorphosis of the technology function and the service provision. This reformation provided the organization with the opportunity to realize the increased value from the portfolio and create operational savings and efficiencies.
Additionally, we created an entirely new target operating model (TOM) to support the property services business efficiently. Through the model, we provided a suite of digital business systems that optimized the business processes and underpinned the financial stability and operational efficiencies of the organization. The model included a new ERP system, asset management application, corporate card, and financial accounting system (FAS). As a result of these developments in the organization, our property managers across the state could easily build connectivity with all the transformational systems that allow them to make decisions that are purely based on relevant information through a number of different hand-held devices.
The nature of work is evolving at an exponential rate today, and the new generation has taken a dominating space in the workforce
Overcoming the Technology Barrier
Finding the capability to fill the IT skill gaps is one of the most significant barriers we witness. Also, in the property tech space, striking a balance between organizations, business partners, and customers becomes tedious due to the presence of the extravaganza and excitement in it. Keeping a check on this intensive publicity poses as one of the significant challenges. To prevent organizations from making wrong decisions, keen observation is essential. Thus, proper heed should be paid to refreshing and retiring hardware and equipment. IT must focus on the priorities; they should also monitor the pace of change inside the organization and ensure they are in sync with the market changes.
The nature of work is evolving at an exponential rate today, and a significant part of the workforce belongs to Generation Z. To that end, there emerges a growing demand for behavioral changes, innovative thinking, more agility, and collaboration. So to navigate such transformation, I question my executive teams regarding the implementation of better strategies. I also enquire as to how artificial intelligence (AI) can enhance the operations in human potential, and whether or not the executives change the way their people work. I believe having a strong amalgamation of talents, backgrounds, and experience is crucial to business success. Therefore, these combined perspectives that arise from my inquiries can provide us with new insights and enable us to realize our organization's purpose, along with assisting us in operating in an entirely new pattern.
Balancing Innovation and Operations
We aim to optimize our investments in the existing solutions and identify threats that may exist. Considerably, we decide where to invest and harness the power of our platform. I maintain a balance between innovation and operations with the help of the company's focus on the enterprise—our back-end enterprise plumbing. Fundamentally, our goal is to create a competitive advantage by pivoting on investments and partnerships.
Building the Bridges between IT and Business
I see myself as a business partner and influencer of digital business leadership rather than just a technologist. Technologies should allow experts and not just generalists to align with our goal of creating a competitive advantage for Cushman and Wakefield through those investments and partnerships to drive innovation and analytics. How I build a strong and healthy relationship between technologies being a business partner is very much essential.
Advice to Fellow CIOs
I would say that technologists should think like a business person rather. This will be of much help in taking decisions that are commercially-focused.