The Rise of a Disruptive Digital Workforce - an Era of BOTs & COBOTs
By Sherie Ng, MD, Strategic Region, Asia Pacific& Middle-East, NICE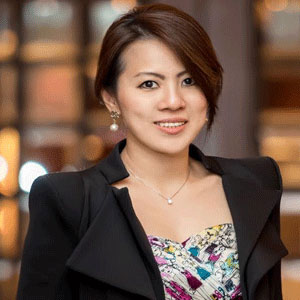 Sherie Ng, MD, Strategic Region, Asia Pacific& Middle-East, NICE
We are all familiar with the concepts of robotics popularized by blockbusters movies like Matrix and Ironman. These movies articulate very vividly the power of harnessing digital technologies with cognitive processing capabilities, analytics delivering insights and process automation performing tasks for their heroic masters. The world of robotic or digital workforce is no longer something fabricated only in Hollywood, it is a reality in our new world!
The Digital Workforce
Nike uses "automated, hightech knitting [technology] to 'weave' the shoe's upper" half into one piece, instead of several pieces that are stitched together, according to a recent research note by Deutsche Bank. HM Revenue and Customs (HMRC) harnessed the power of "Robotic Automation" technology to reduce processing cost by 80 percent, increase production capacity with 24/7 processing capability and improve customer experience by using the input of real people to create a quality and intuitive service.
This is the age of the BOTS and a rise of the new digital workforce. In a recent report, McKinsey estimates that automation software could perform tasks that would be equal to the output of up to 140 million FTEs.
A Digital Workforce is the optimal combination of people, Robotic Process Automation (RPA) bots, and Cognitive bots, typically within the context of a business process. Successful businesses will be those that optimize the mix of humans, robots, and algorithms, and democratize automation the way the PC did for computing, spurring similar efficiency gains and transforming organizational capacity and capabilities.
The digital workforce delivers tangible real-time impact almost immediately: An organization can quickly automate simple to complex process without the need for deep, time and resource-consuming IT integration effort. It gives organizations an unprecedented ability to scale and at the same time improve quality of service not just with speed but also accuracy. Robotic workforce delivers error-free processing with no coffee-moments or break-time operating 24/7.
Moreover, innovation is democratized and human capital liberated to focus on higher value contributions such as upsell or cross-sell.
As you liberate people from manual, repetitive tasks, you give room for higher value contribution and creativity and more talents will be attracted to the organization.
A Digital Workforce is the optimal combination of people, Robotic Process Automation (RPA) bots, and Cognitive bots, typically within the context of a business process
Robotic automation provides a wealth of data that when combined with analytics will provide rich business insights to better empower data-driven decision making, greatly sharpening the organization's competitive edge in the market and providing full visibility of its workforce management and processes. This also makes reporting seamless for regulators, compliance and audit functions in the banking and financial services sector.
Disrupt or be Disrupted
With global connectivity, the rise of a new consumer landscape and the pace of technological change, organizations are left with not much of a choice; either lead in this age to shape the new digital era or be disrupted and displaced. The world is waiting for the next Apple, WeChat, AirBnB, Echo, Netflix, Spotify and the list goes on to be the new winner in the digital age.
I have worked with many large organizations in the Banking, Insurance, Telecommunications, Business Process Outsourcers and Hospitality industries where 30-60 percent of their cost lies in operations. The ability to automate and significantly reduce operational cost will be a game changer liberating limited resources to be reinvested into value-creation programs transforming businesses and creating better life!
Sometimes large organizations do fall into the bureaucracy of their own environment. I once attended a banking industry C-suite round table for financial crime and a CIO jokingly asked: "Why do fraudsters innovate so quickly?" This isn't the best example but there is certainly an important element of truth. I responded, "Because they do not need reviews, approvals and more approvals or what we call consensus decision making that is so rampant in these large organizations – consensus is oxymoron to innovation, change and creativity".
Start Small, Move Fast and Dream Big
Look into the market and you are not going to find the perfect solution as the model has changed. What is needed is a trusted partner that demonstrates that innovation and digital leadership is needed is a trusted partner that demonstrates that innovation and digital leadership is in their DNA with a scalable technology portfolio in big data, analytics (machine learning and AI) and robotics. Following this, start quickly in a process called co-creation. The digital future is still in its shaping and instead of waiting to fit into the mold, move quickly to shape the future.
It is also important to incubate with a small team (cross function collaborative team) with a different DNA, an appetite for change and transformation and a mindset that welcome disruption – an ability to visualize a different way of getting things done with top management sponsorship. While walking with the organization, I have witnessed the power of a small collaborative team with a creative spirit that although started small, proved success quickly which allowed these teams began to grow and power the digital transformation for the organization.
NICE (Nasdaq: NICE) is a global provider of enterprise software solutions that empower organizations to make smarter decisions based on advanced analytics of structured and unstructured data.