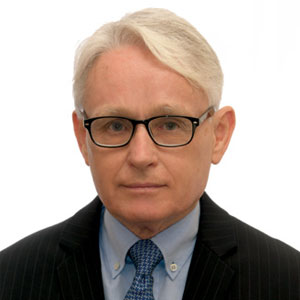 John E. Matheson, Chairman
"Legal organizations are still at a nascent stage in terms of adopting technological trends, despite being under the pressure of reducing overheads and increasing productivity," begins John E. Matheson, Chairman of OneDelta Technology Solutions. This idea sheds light on the technological challenges faced by legal organizations while maintaining compliance and fulfilling customers' requirements. Driven by the need to overhaul their operational models, both in-house legal departments and law firms collaborate with pioneering solution providers such as OneDelta Technology Solutions to not only address the immediate needs of their customers but also comply with the regulatory standards of the legal sector. "We have been working toward building legal tech tools that will embed a culture of compliance in a company," says Matheson.
The company's flagship product 'Complius'—a real-time compliance management solution—substantiates the potential of OneDelta's products in simplifying compliance management. A SaaS-based product hosted in the cloud, Complius maps the compliances of any legal system and auto-configures them based on the client company's areas of business. For example in India, where the company started, Matheson explains, "If a company operates in 20 States and is in healthcare and FMCG, we have built algorithms that quickly map the applicable compliances from those states and industries to the company's footprint." The system then creates calendars, distributes tasks, pulls down forms, escalates non-compliances and produces an audit-ready dashboard summarizing each step for allowing the client to upload their internal compliances, so that everything remains on the same platform.
The "culture of compliance" Matheson speaks of, is built on the platform's ability to effectively disaggregate and distribute compliance tasks and provide visibility and recognition to the employees who are doing the hard work that keeps the company legal. "Legal-tech platforms can go beyond just enforcing rules and contribute to a real culture of compliance," says Matheson.

Contractum—OneDelta's automated and intelligent document management and retrieval system—provides a one-stop shop for contract lifecycle management. Besides providing transparency into critical fields such as expiration dates, warranties, conditions, and payment dates, Contractum monitors these fields and produces real-time reports. The product integrates templates, terms, and approvals and allows employees in any department to generate contract drafts that relate to their business scope while locking down non-negotiable clauses and setting up an escalation path if unauthorised changes are made.

In addition, the company's risk management software, Plaintus keeps track of all the incidents in real time. It provides a platform which manages the process and document flow when incidents occur. Even the most complex of enquiries can be broken down into sequential stepssays Matheson, risks evaluated and suitable measures taken to mitigate them. "Architected to handle legal notices, internal inquiries, code of conduct investigations, and any other process which requires tracking, Plaintus helps institutions such as hospitals to manage incidents when multiple departments are involved and reports need to be issued against strict deadlines," highlights Matheson.

Common among the OneDelta's suite of products are intuitive dashboards, cloud-based solutions, integrated email workflows, and digital signatures to automate legal processes and ensure that legal compliance management becomes seamless. The company stands ahead of many in this area owing to the ability to fulfil the GRC needs of companies, regardless of the vertical they operate in. Based on its clients' feedback, OneDelta is working toward simplifying the interface of its products in the upcoming quarter. OneDelta is devising independent contract management and secretarial tools to help clients manage contracts effectively and simplify compliance management at the corporate level.

"While we focus on handling complexity, we are also aware that busy C-Suite executives want to engage via easy to use hand-held form factors that give them instant access to the state of compliance in their company," says Matheson.